Now Selling and Servicing Husqvarna Rail Saws!
Rail Alignment is now an Authorized Sales and Service Distributor of Husqvarna rail products. We provide fast, professional service on both the Husqvarna K1260 and K1250 Rail saws. Contact Us today for all your sales and service needs!
An exceptionally lightweight saw, perfect for railroad maintenance crews that need to make quick, accurate repairs.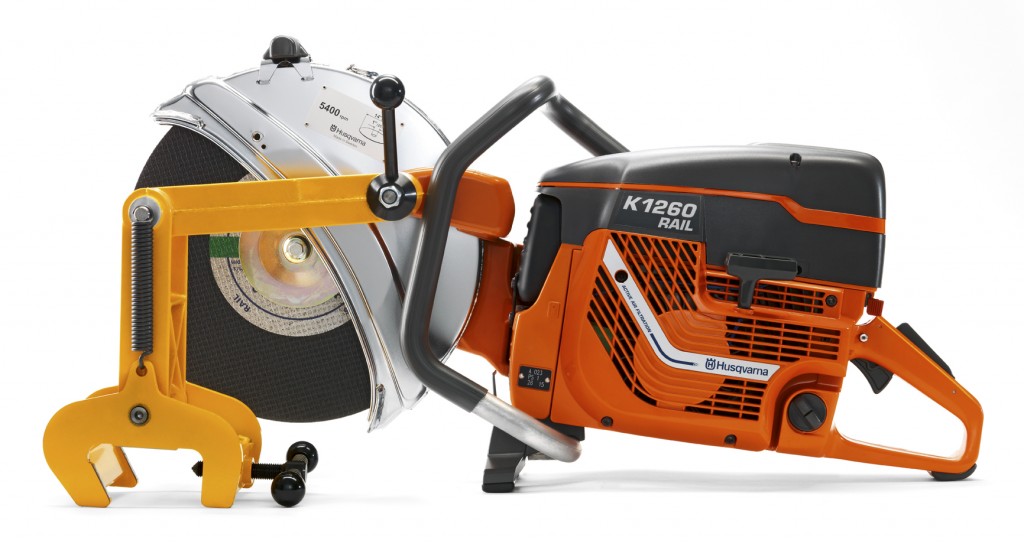 Applications
• Cutting rails in maintenance work on train, tram and underground rail systems.
Benefits
• Equipped with double attachment mountings to allow cutting from both directions.
• Fast, stable mounting of the attachment on the rail.
• Exact, right-angle cuts in all planes.
• Active Air Filtration™, centrifugal air cleaning in three stages, extends product life and service intervals.
Please Contact Us for More Information