Our Company
Rail Alignment LLC, was established in 2008 for the purpose of serving the Rail Industry and specifically users of the Laser Alignment/Leica Rail System 4000.
Rail Alignment purchased this business from Leica GeoSystems and we are continuing the tradition of excellence and innovation first pioneered by Laser Alignment in the 1970's.
Our People
The Operations Manager for Rail Alignment is Dan Patterson.  Prior to this position, Dan had been the Service Manager at Laser Specialists for 7 years.  His personal experience in the laser service center gives him a unique perspective on the quality and durability demanded of Rail Alignment products.
Dan is a veteran of the armed forces and enjoys motor biking and range shooting in his free time.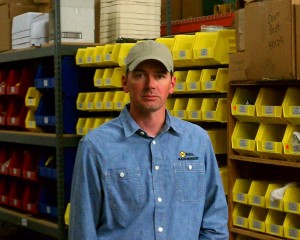 Operations Manager
Dan Patterson
Our Vision
Rail Alignment is actively investing in new technologies and procedures to increase the accuracy and functionality of the Rail System 4000.  We believe improvement never stops.